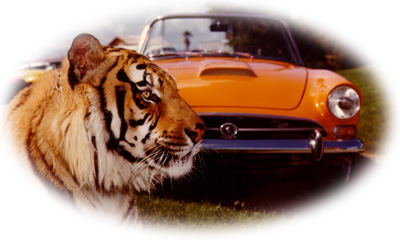 Active links from S.S. website.





©
Sunbeam Specialties
765 E McGlincy Lane Ste A • Campbell, CA 95008
Phone 408.371.1642 • Fax 408.371.8070

Active Link to new catalog below!
New Catalog Published September 2016

Some New and Sale Items

Part # DESCRIPTION PAGE #
AE5SB ALPINE 1725 SHORT BLOCK NEW 7
RS54 PLASTIC THRUST BUTTONS FOR THE REAR LEAF SPRINGS 10
FS68 TRACTION MASTER KIT FOR TIGER REAR AXLES 10
FS79 NUT TO RETAIN STEERING WHEEL TO SHAFT 11
CS69 HEATER CONTROL CABLE SET 5,12
CS70 RUBBER DRAIN TROUGH FOR HEATER CORE 5,12
TM37 PULLEY FOR TIGER WATER PUMP 12
TM43 WASHABLE AIR FILTER CLEANING & OIL KIT FOR S & B AIR FILTERS 13
TM56 AIR CLEANER STEEL METAL HOUSING W/O FILTER 13
EL54F SCREW SET & "J" CLIPS TO RETAIN SIGNAL LAMP 15
EL74B STAINLESS BRACKET FOR LICENSE PLATE LAMPS 15
AI20TN PERTRONIX DISTRIBUTOR W/O VACUUM ADVANCE 16
SEVERAL AMMETERS & VOLTMETER 16
AF53 HOSE, ALPINE V, STROMBERG AIR FILTERS TO FLAME TRAP 17
WW61 CHROME PLATE UNDER WINDSHIELD WASHER NOZZLE 17
WW62 ROUND BRASS NUT FOR WINDSHIELD WASHER NOZZLES 17
BS39 EMERGENCY BRAKE CABLE, ALPINE III & EARLY IV 18
IP86H HOSE FROM FRESH-AIR VENTS TO DRAIN, ALPINE V, TIGER IA & II 25
TT52TC GAS TANK COVER PANELS FOR TIGER, BLACK CARDBOARD LIKE THE ORIGINAL 26
LAT7015 LAT 70 TYPE WHEEL, 15" X 6 ½" 28
Editor's note some links may have old address I.E. Bonnie's address in CAT link etc.